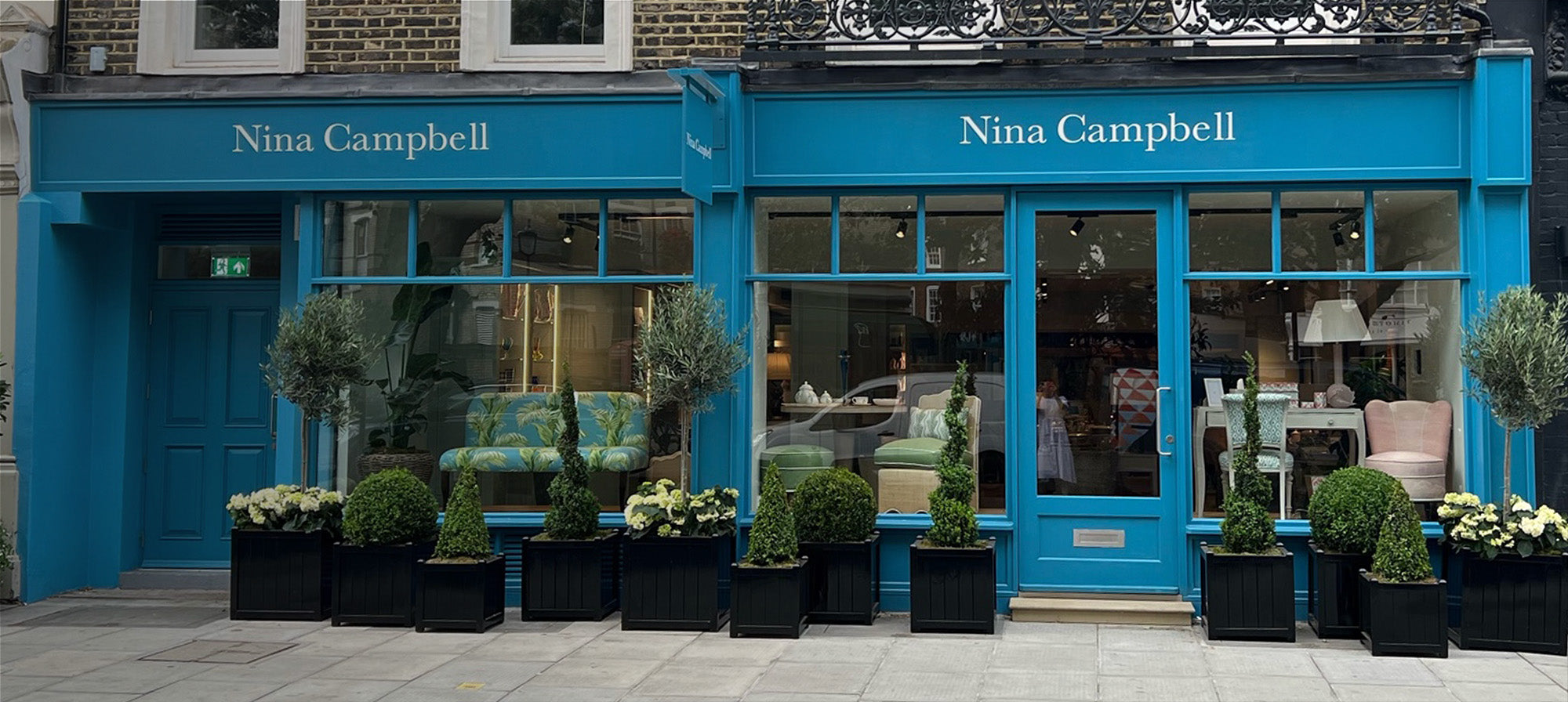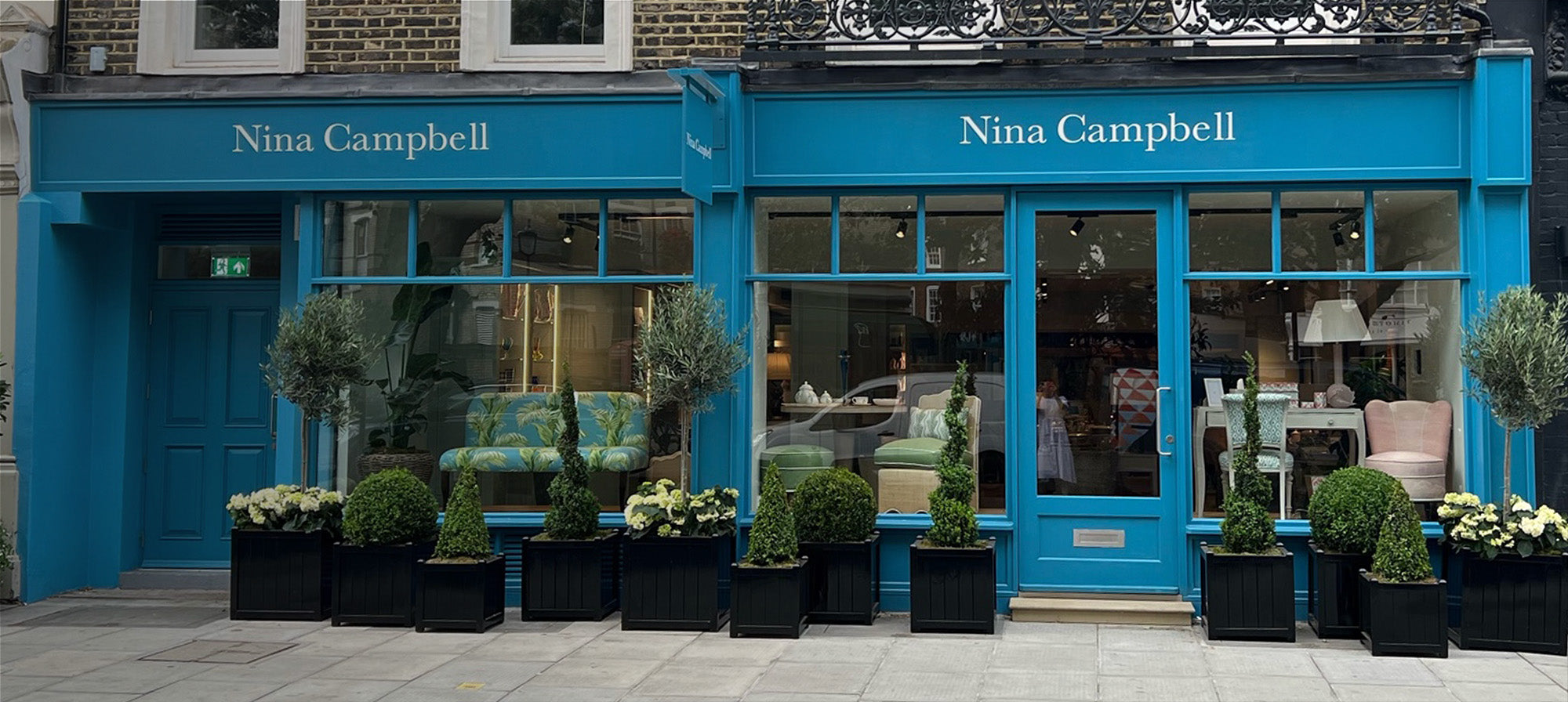 Press Release - 26th June 2023
Nina Campbell announces the opening of the new flagship Nina Campbell space in Newson's Yard on Pimlico Road this summer, marking a special homecoming for the celebrated designer who built her eponymous brand on the same road, 50 years prior.

For the first time, the new space will house the Nina Campbell interior design studio and retail space under one roof - with clients and customers invited to discover the brand's luxurious offering of furniture, fabrics, wallpaper, and other interior treasures and accessories.

The 3100 sq ft space will embrace a rich, welcoming interior - complete with Campbell's witty signature. Divided up into homely spaces and expertly designed vignettes, visitors will have the feeling of having walked into a home designed by Nina herself. The space will also play host to seasonal exhibitions, events and workshops throughout the year, nurturing the sense of community that has defined the brand for the past half century.

To commemorate the homecoming, Nina Campbell is set to launch the Pimlico Edit, a re-edited capsule collection of Nina Campbell's most iconic furniture designs over her notable 50-year career. Highlights include the Tiffany dining table in Open Grain Mahogany, Oak Washed Grey and Limed Oak - finished with polished black details; the ever popular Alice Chair and the new Margot Writing Desk, made in the UK by expert craftsmen. The refined collection aims to bring together the best of the best of Nina Campbell's clever designs into one contemporary collection. Alongside the Pimlico Edit, the new flagship will house an ever-evolving selection of antique finds, sumptuous fabrics and wallpapers and a covetable collection of tableware, gifts and accessories.
A return to Pimlico Road
A proud family run business, Nina Campbell works alongside her son Max Konig, who joined the company in 1999 as Managing Director and daughter, Alice Deen, who joined in 2009 as Head of Communications. As a landmark year for the brand, 2023 will see the Pimlico Road opening, the launch of Nina Campbell's 6th book - chronicling an extraordinary project in Maine and the launch of the Pimlico Edit of furniture, bringing together all of the designer's most coveted pieces.

Celebrating its 51st Anniversary this year, Campbell fondly reflects on the year of 1972, when she first created the company and opened a shop with Mark Birley on Pimlico Road - shortly before receiving the studio's first commission to design a castle in Scotland:

"I am so excited to be returning to where we first started by expanding into our new Pimlico Road shop, where we will all be under one roof for the first time and busier than ever… Pimlico Road will always feel nostalgic for me - it brings back memories of happy times & much-loved friends. I hope we'll bring a different dynamic to the street - some colour, a lot of fun, and maybe an added dash of humour - the most terrific mix!' ~ Nina Campbell, Founder, Nina Campbell

"If Bond Street is the home for luxury fashion, Pimlico Road is the street for luxury interiors. There is simply no better location in the capital and we are honoured to soon be opening our flagship space there. We will remain at Walton Street selling our home accessories and gifts with a few select pieces of furniture. However, Pimlico Road will be the destination for both trade and retail customers wanting to experience all we have to offer from furniture, home accessories, lighting and of course our fabric and wallpaper." ~ Max Konig, Managing Director, Nina Campbell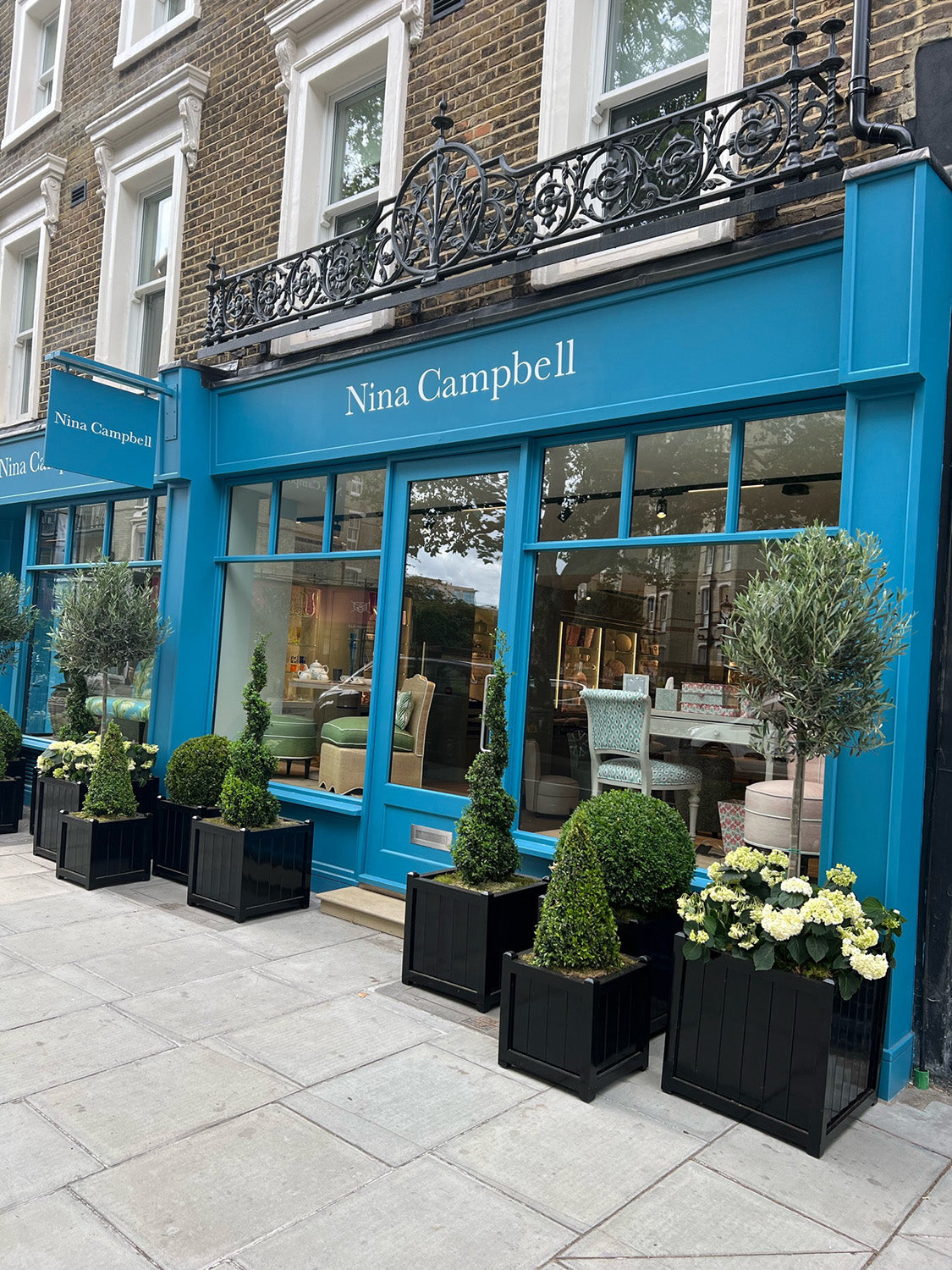 The brand's beloved Walton Street store will continue to serve its loyal customers alongside the new flagship, which will open at Newson's Yard on Pimlico Road this summer from 26th June. The Pimlico Edit will be available to shop from
www.ninacampbell.com
, or by visiting the flagship.
Address: 43 Pimlico Road, London, SW1W 8NE, United Kingdom
Opening hours: Mon – Fri 10am – 6pm, Sat 10am – 5pm