Nina Home for NEXT
World renowned British Interior Designer Nina Campbell launches a new home collection with NEXT. Nina is known for her expert eye for stylish interiors and her unique furniture, accessories, fabrics and wallpaper lines. Working alongside NEXT, Nina has expanded her ranges and created an exclusive collection of timeless pieces across furniture, lighting, bedding and kitchenware.
'I have admired NEXT for a long time as an ever evolving British retailer. The partnership has been extremely collaborative and working together has enabled me to expand the range into new and exciting product areas and reach a wider audience, which I'm thrilled about.'
Nina's iconic sense of style is evident throughout the collection, with contemporary yet classic designs that you can mix and match to tailor to your specific tastes - making it hugely versatile. Exquisitely eclectic, each piece has a beautiful sense of uniqueness and can stand alone yet fits together in perfect harmony as a total collection. The colour palette is faithful to the brand identity and is instantly recognizable as Nina Campbell, adding a touch of luxury to your home.

Effortless style for everyone is at the forefront of the Nina Campbell range, with pieces that are designed to fit into all sized spaces that can move with you as you upgrade your property over time.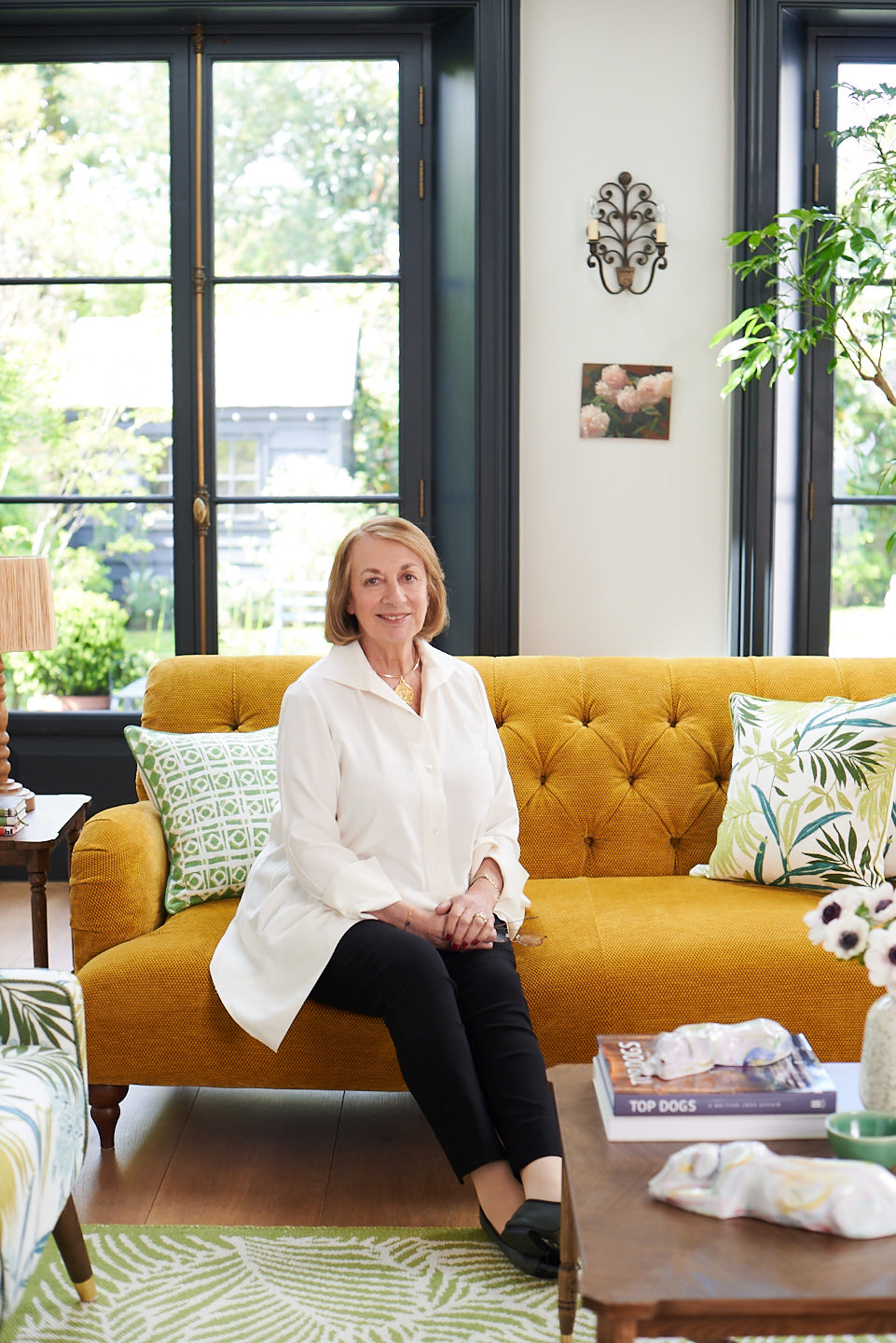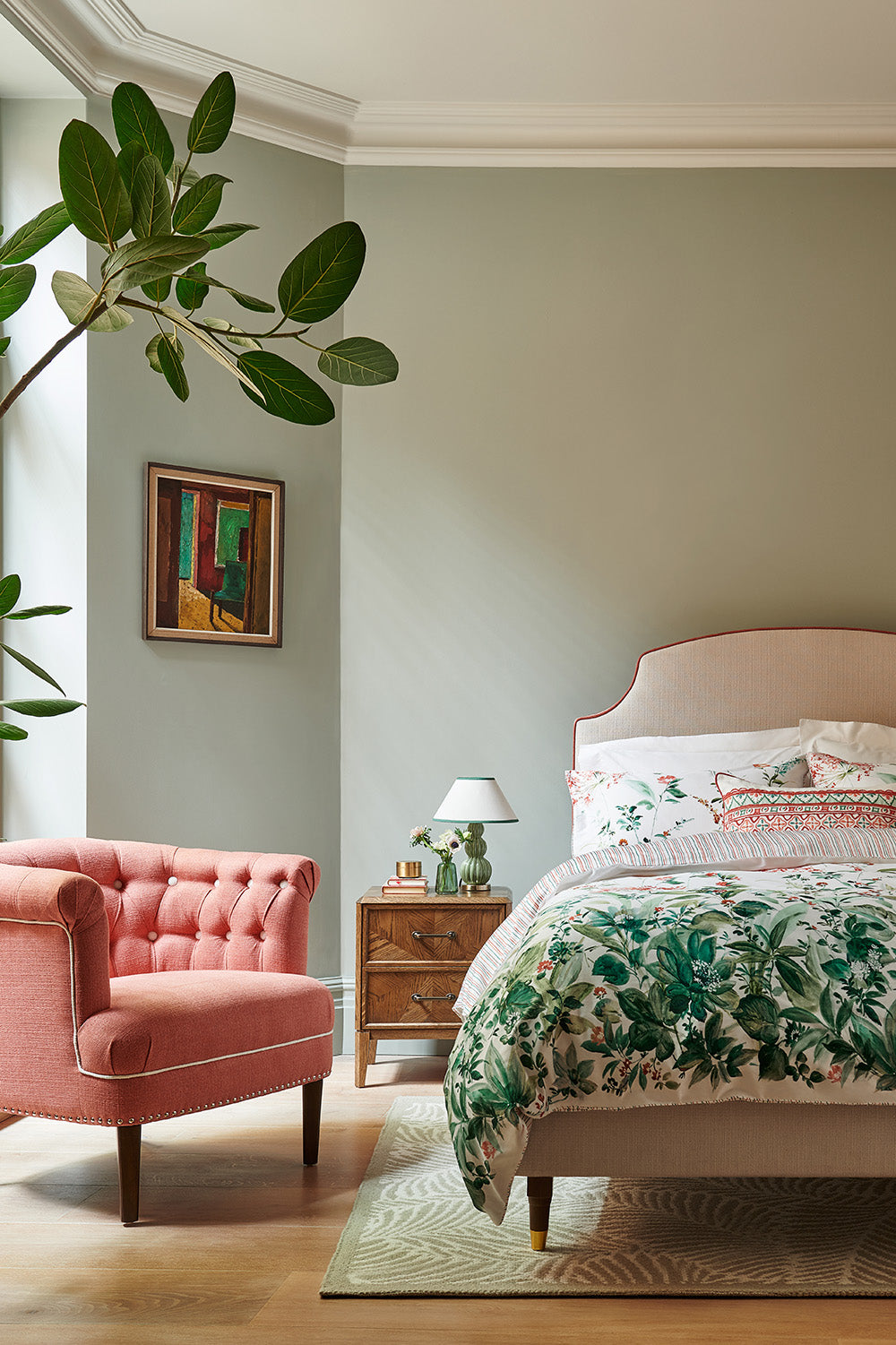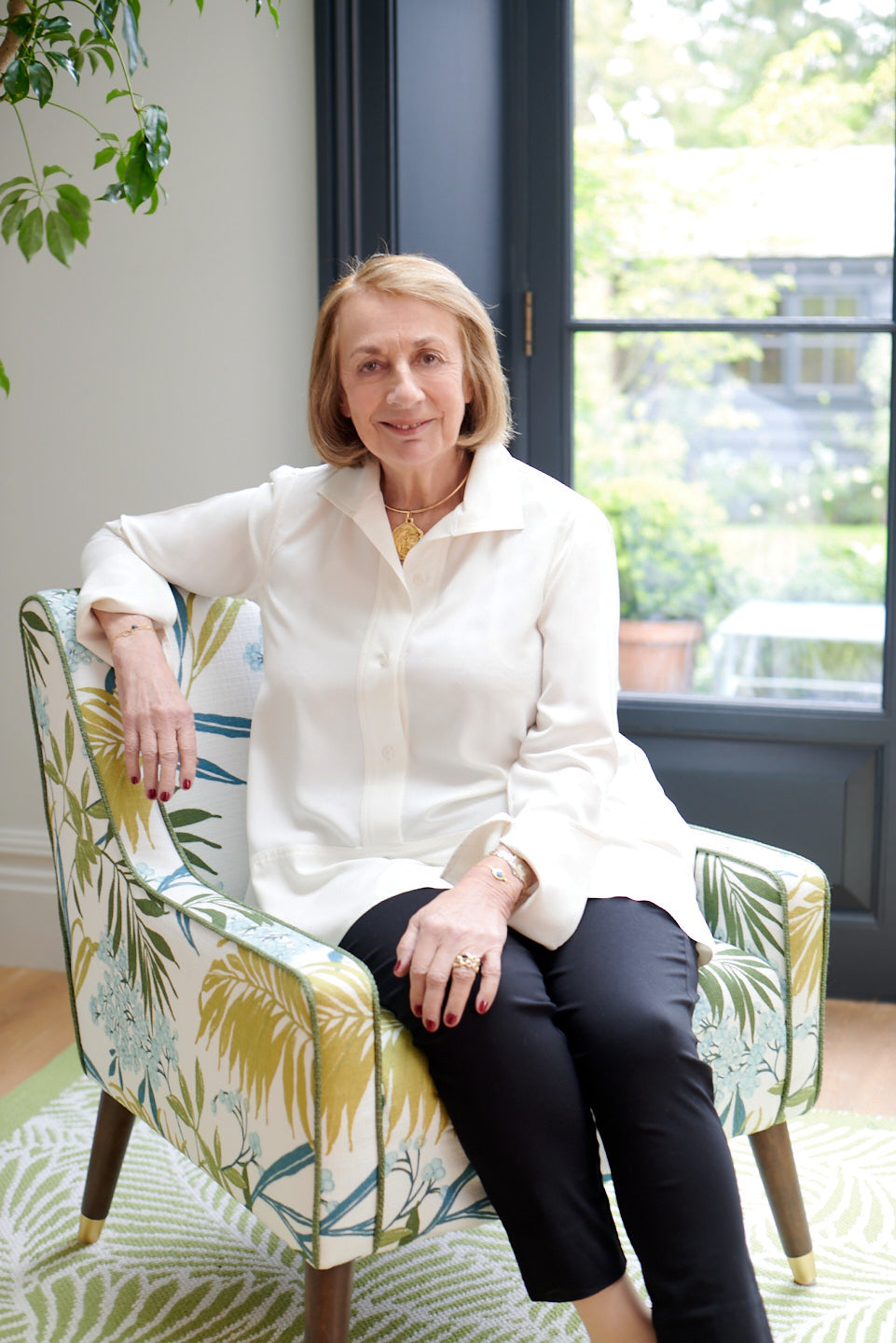 'I really wanted to create products that had dual purposes, to accommodate those living in rented spaces who still want to have beautiful things that add personality and bring that property to life. The range caters for the practicalities of the everyday, with extra hidden storage and dimensions that are versatile. The use of high quality materials means products stand the test of time and will move with you and your family through generations to come.'
Colour and pattern across soft furnishings adds a sense of layering, which allows you to build a premium homely aesthetic that looks stylish but lived in.

Floral, leaf, and palm prints are key across the range, with a collection of feather filled cushions that have been delicately embroidered, creating a high-quality finish.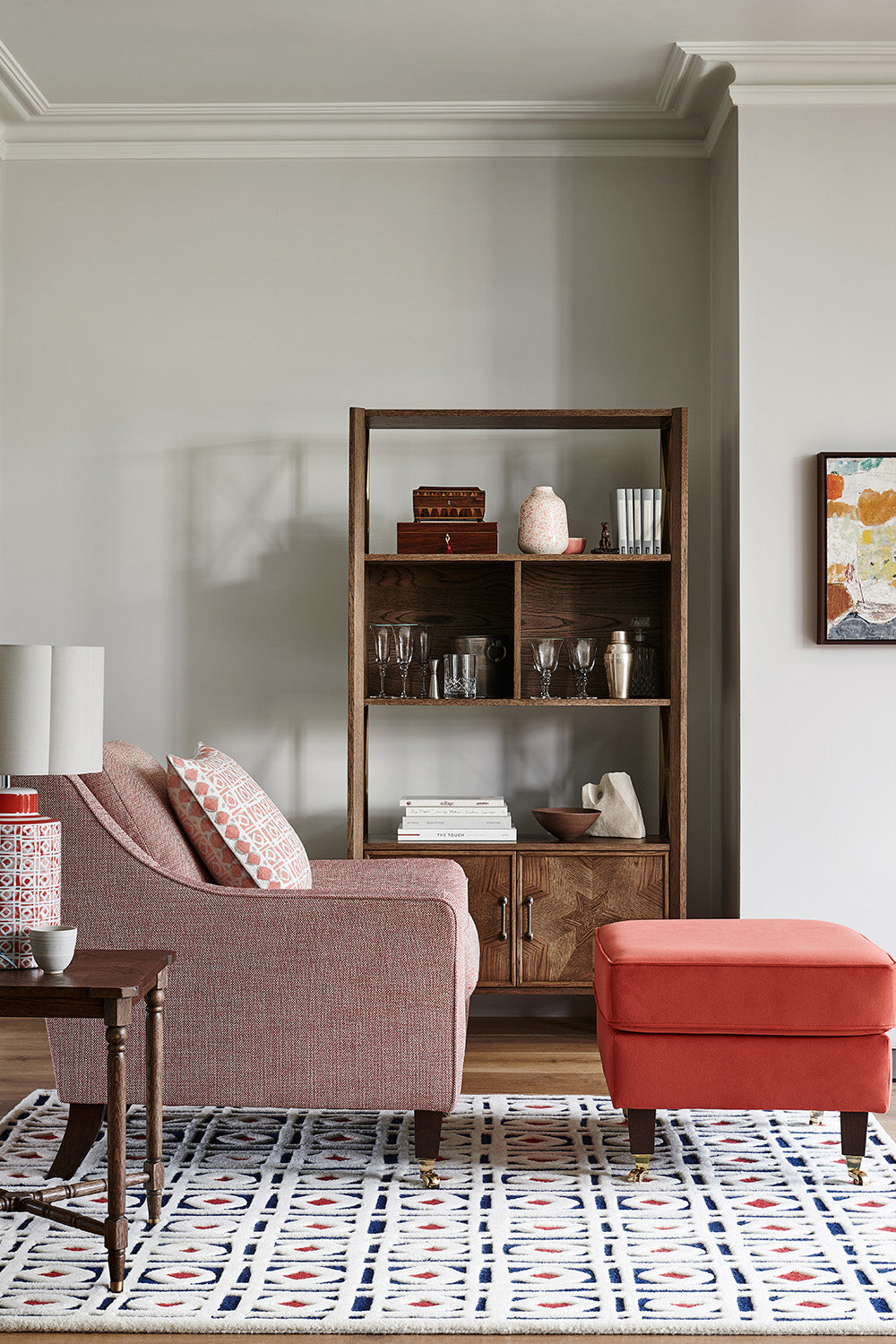 'For me it's all about pieces that apply themselves to many uses and adding fun through statement accessories. I'm so proud of all the lighting, rugs and cushions within this range. They have such a great way of bringing a room together and adding a real sense of personality.'
Luxurious 100% wool rugs are either hand tufted or woven and can instantly elevate any space. Whilst contrasting textures bring a new dimension to each room, with attention to detail that creates stand out pieces you will treasure for a lifetime.


Armchair from £750, Footstool £499, Lamp £165, Rug £140, Cushions £38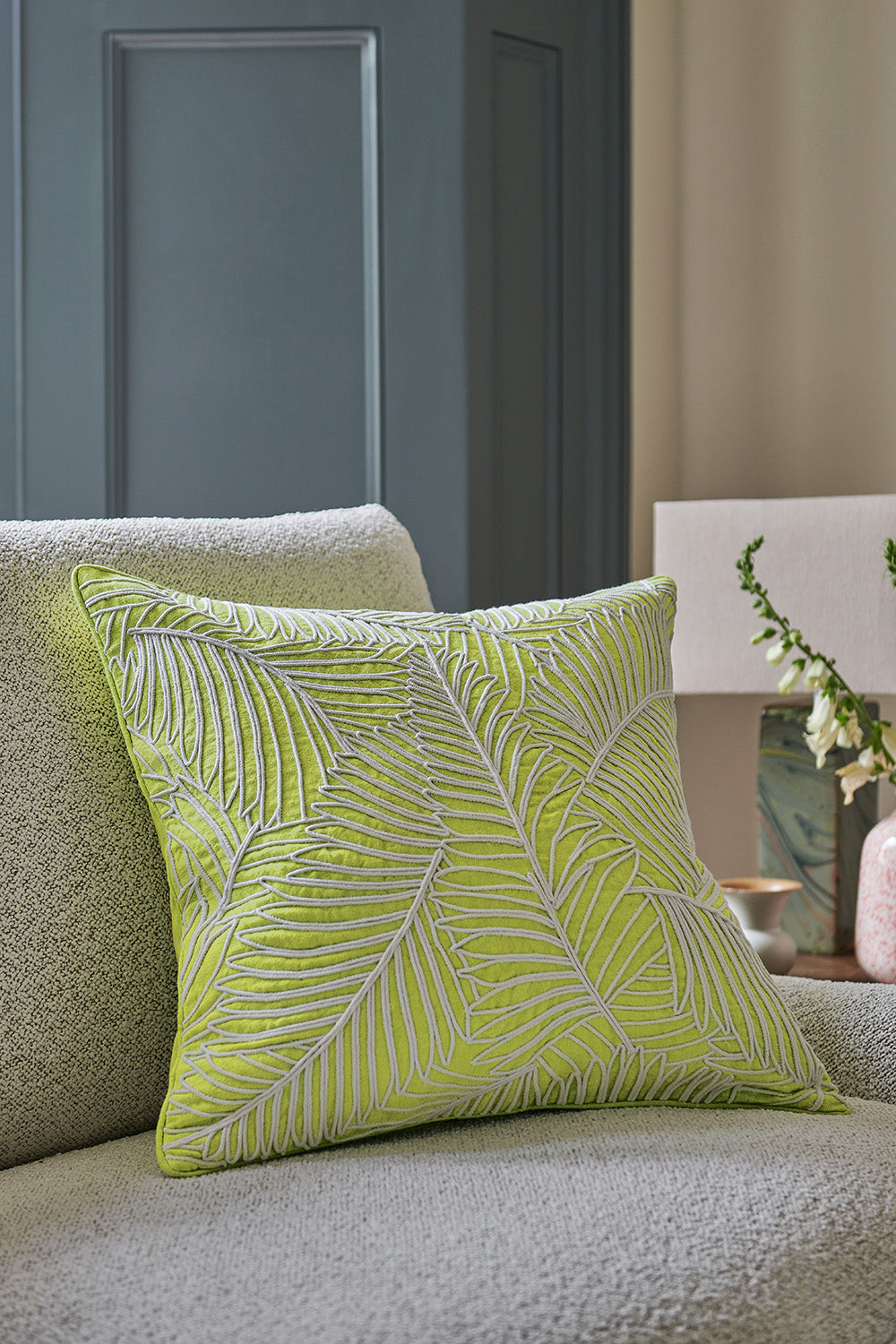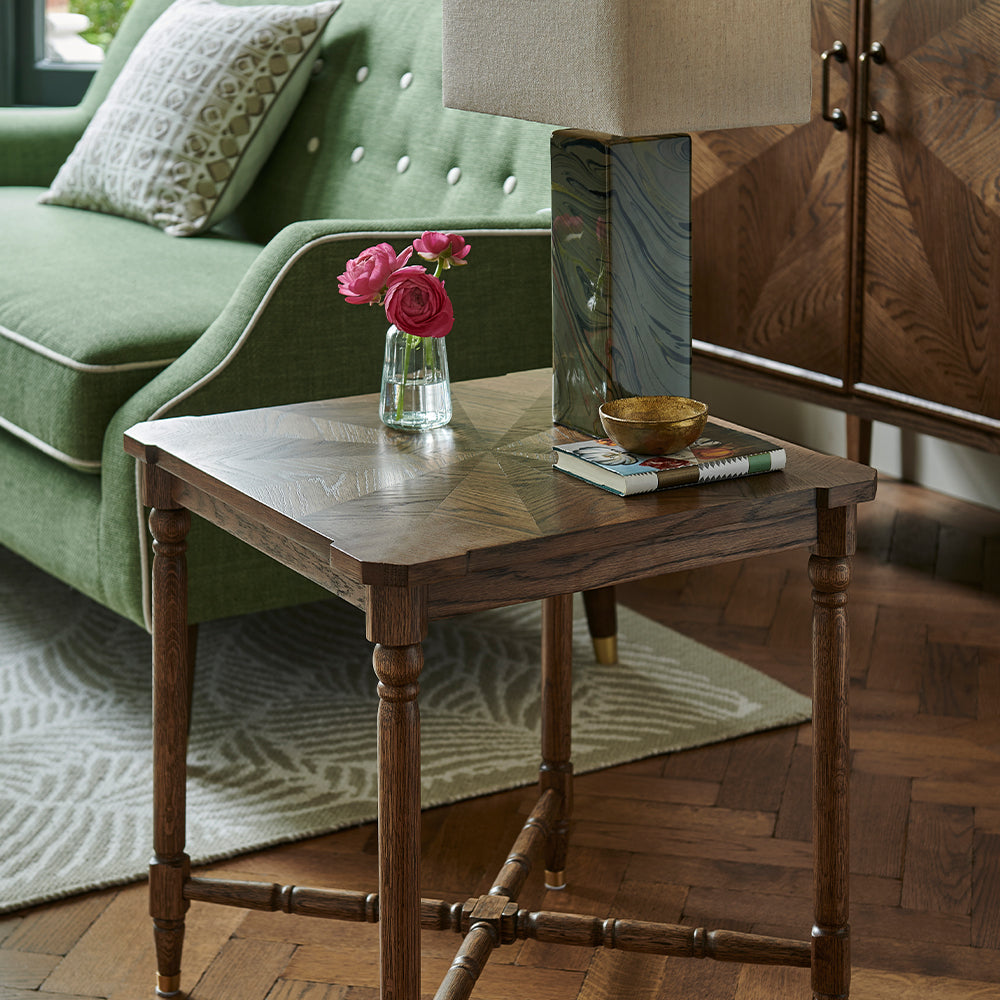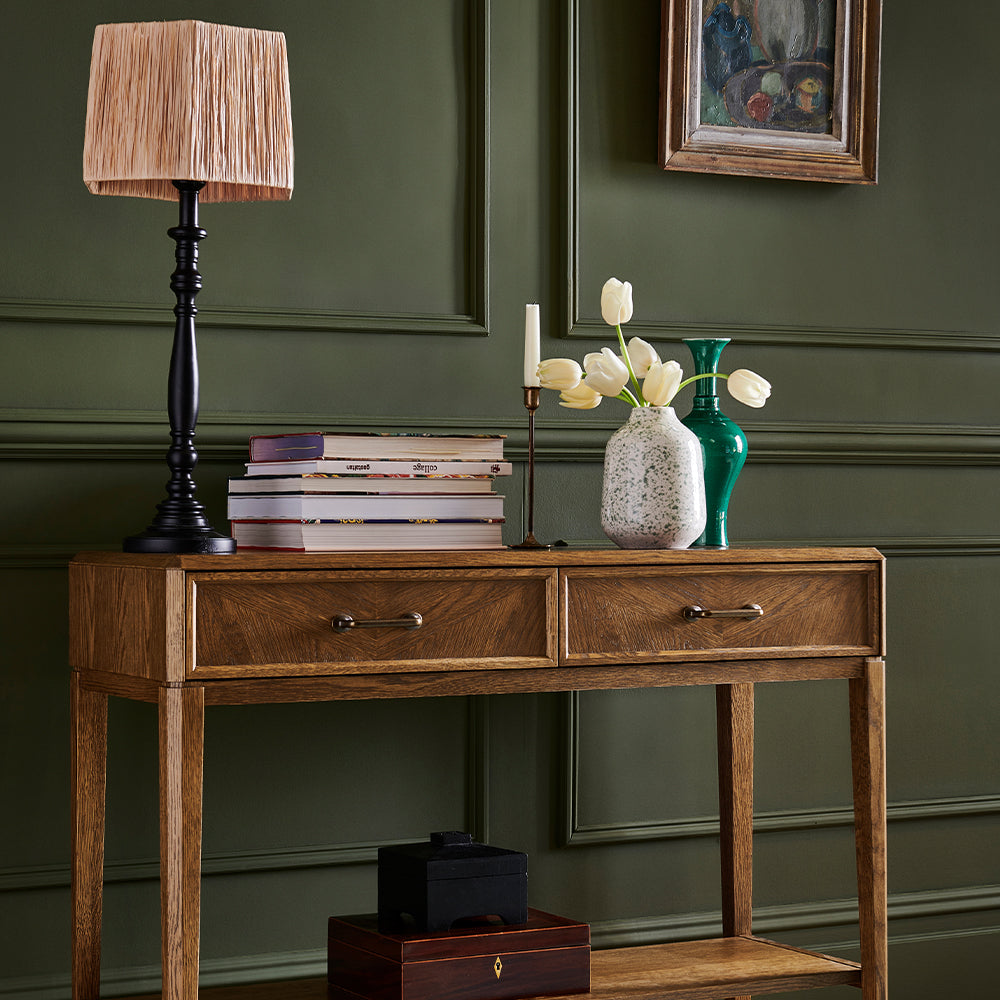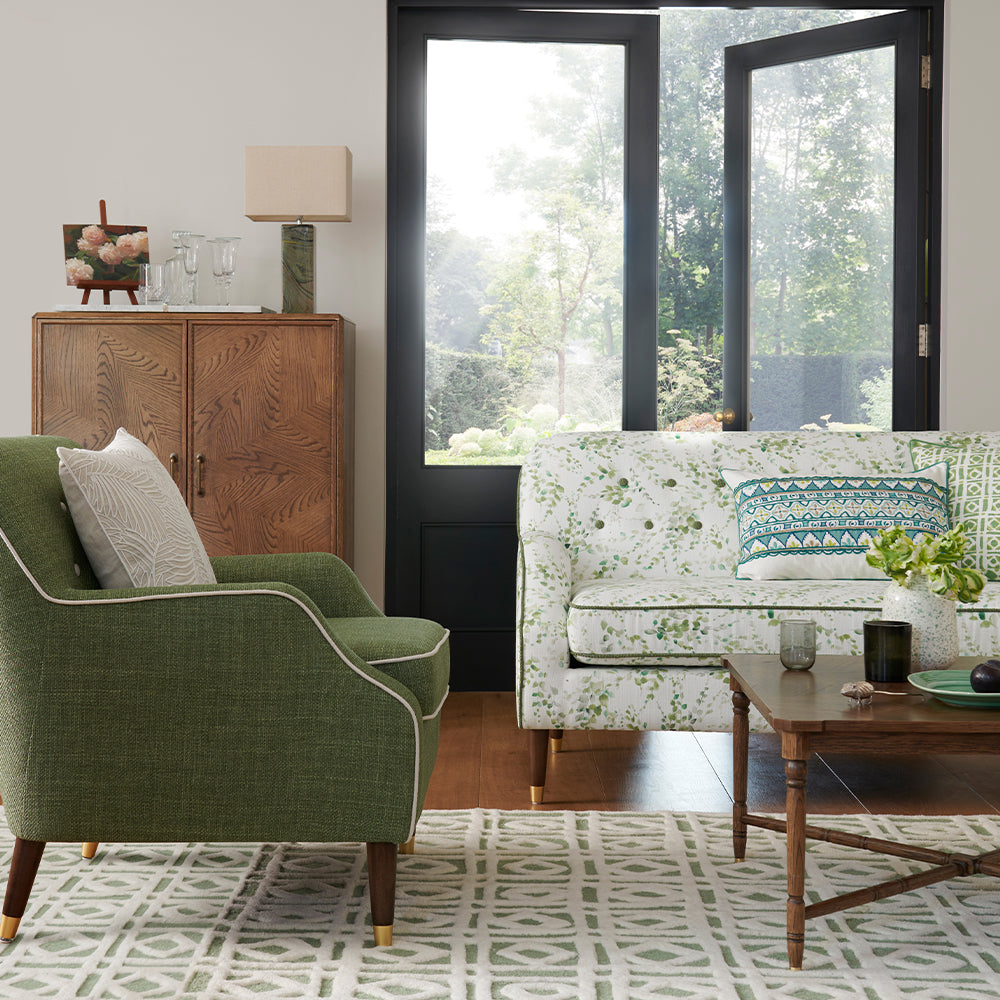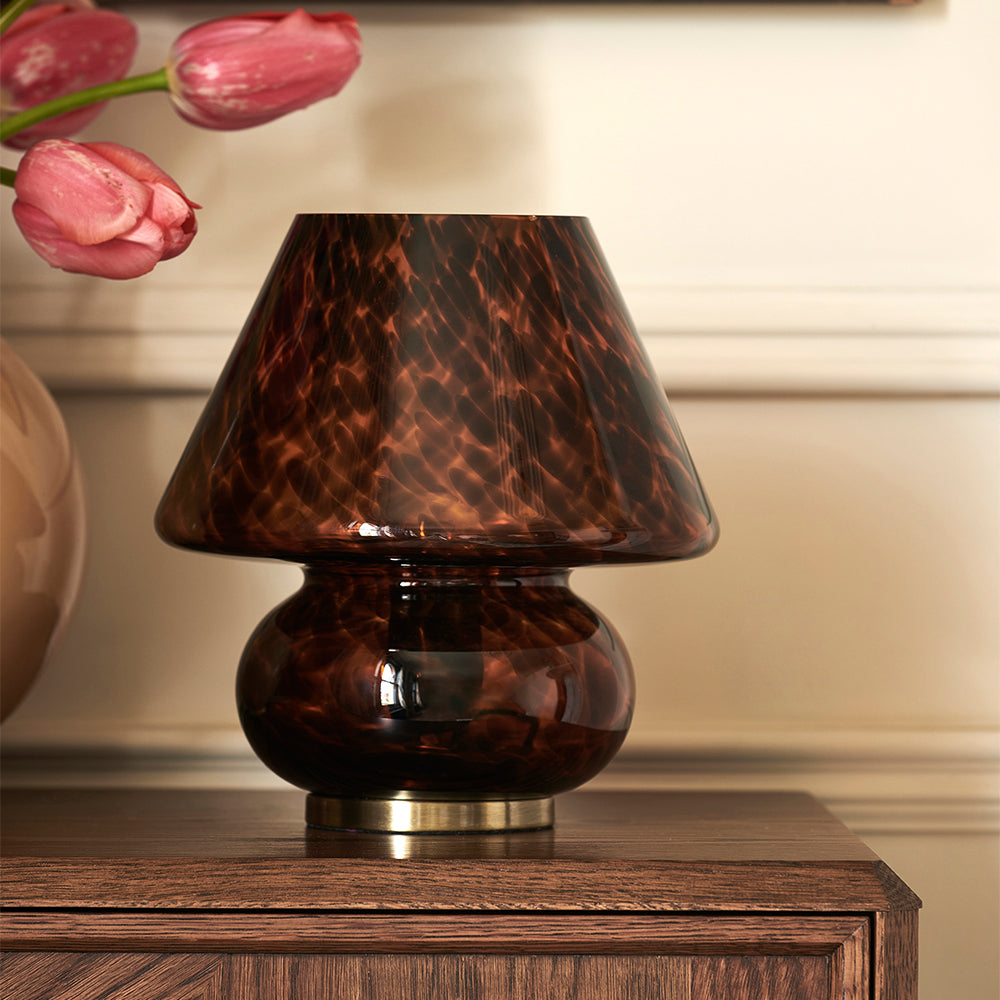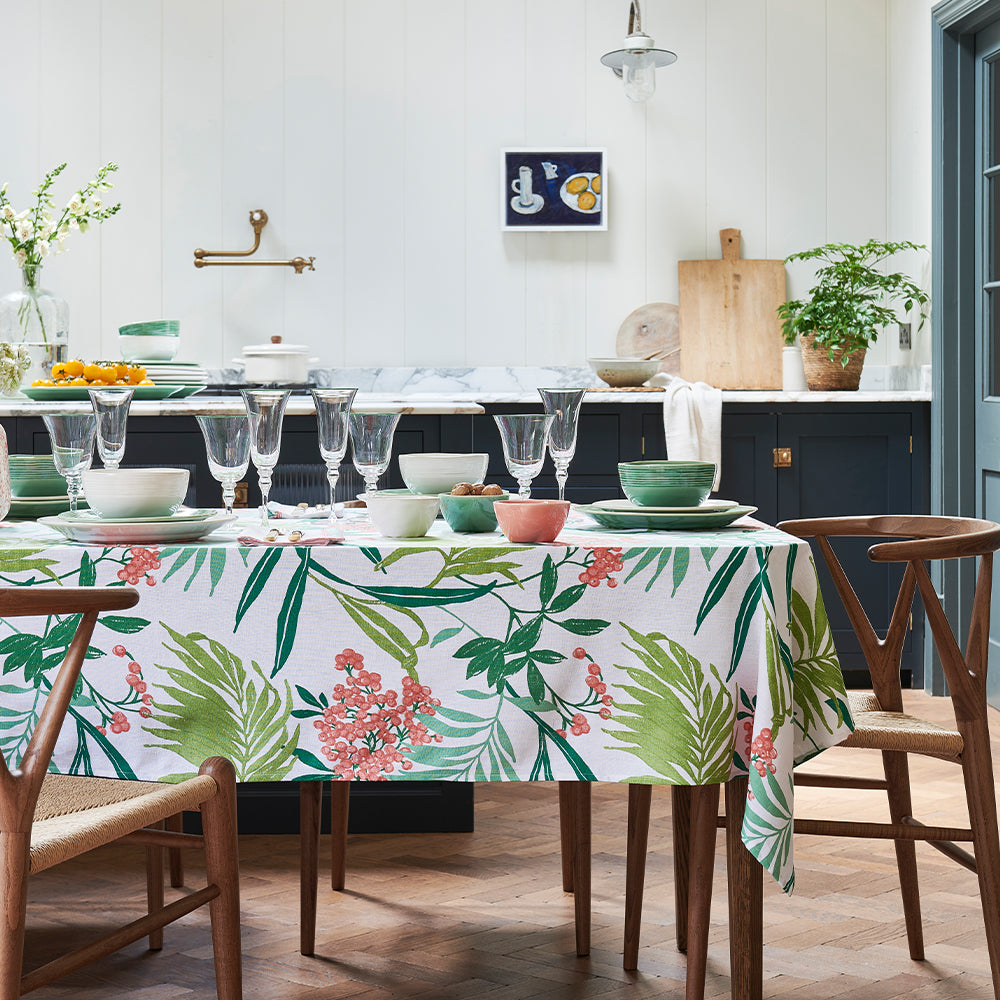 'I love to dazzle with a table setting. You can really layer this up depending on the occasion and there is nothing better than sitting down together and restoring that sense of family.'
Prices in the Nina Campbell collection range from £10 to £1699. Available in selected UK stores and online at Next.co.uk.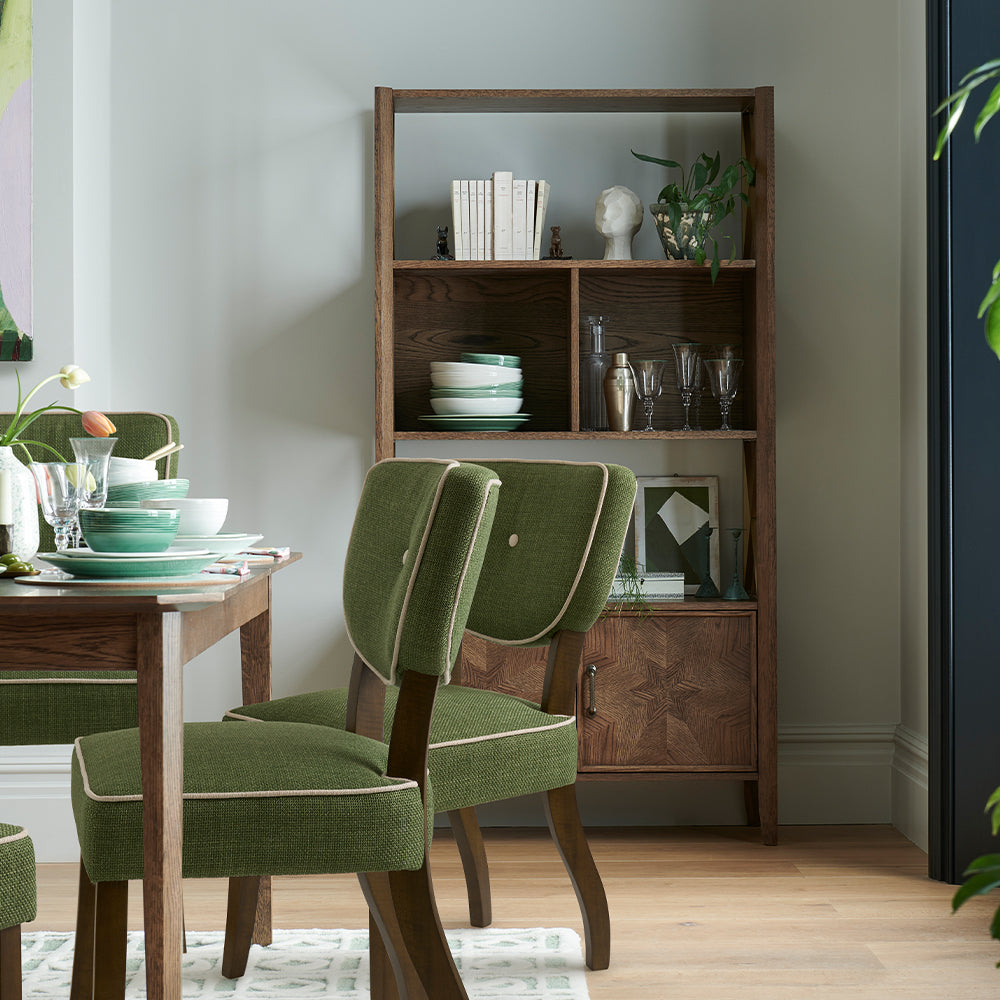 Shop the NEXT range
Browse the collection of beautiful Nina Home for NEXT products here.
For the full collection
click here
.