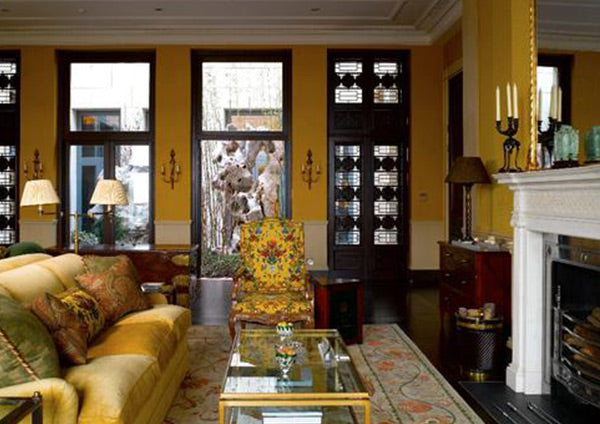 in Blog
The house of two cultures
My Chinese client, for whom I had already done two houses, rang me from Hong Kong one day and asked me a simple question: 'Are you busy?' He'd asked me that three times before and on each occasion, I'd said, 'Of course not, I've got nothing to do whatsoever'. This time, as I suspected, he wanted me to go to China that week to see him, which I did.
He told me he had a house that he was pulling down because it was so ugly. My Scottish blood made me say, 'Don't pull it down, I'm sure we can do something with it'. He said, 'It's already gone' and, indeed, when I got there a large pile of rubble was all that was left of an old family house. Lots of bamboo scaffolding was going up on a massive site, set within a beautiful garden and park, mainly planted with magnolias and plum trees. In the distance, the land fell away to a distant lake.
As far as this client, is concerned, I know exactly how he wants to live, even given that it's a different life in China than it had been when he lived in England. He trusts me implicitly to deliver a really comfortable house and his wife knows that she is also going to get what she wants.
The floor plan had already been done before I got there. The considerations in terms of space were that my client is an important figure in China, and therefore a certain amount of 'ambassadorial' entertaining was going to be taking place, which explains why the drawing room in particular is so massive.
The entrance hall is very like one in an 18th-century English house. When you drive up, you come to an enormous door under a huge double-height porch. The weather in China is quite extreme- freezing cold in the winter; hot, heavy and humid in the summer. It can also rain very heavily in spring and autumn, so a substantial entrance is very useful.