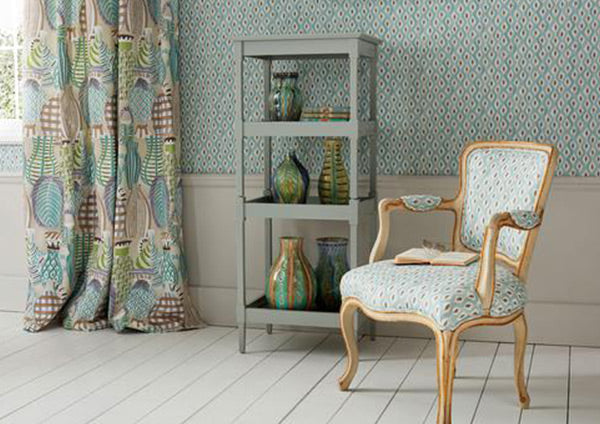 in Blog
Partners in design: Osborne & Little
Over the next few weeks, we will be introducing some of our many 'partners in design'. First up is Osborne and Little.
Osborne & Little is one of the worlds leading names in fabric and wallpaper design. Cherishing its reputation for innovation and quality, it has grown into one of the great British brands, globally renowned and respected. Started in the London of the Swinging Sixties by Peter Osborne and his brother-in-law Antony Little, its very first award-winning collection of exciting hand printed wallpaper broadened design horizons and brought instant success.
For over four decades Osborne & Little's designs, across printed fabrics and weaves as well as wallpaper, have been at the heart of interior trends, from the paint effects of the 1980s to the holographic papers launched in 2010.
Osborne & Little is as inspired and energetic today as ever, creating a constant stream of new collections that push forward boundaries and maintain a hard won reputation for excellence.
Nina's fabric and wallpaper designs are epitomised by luxury, practicality and a sense of wit. Integral to the Nina Campbell collections is a colour palette that has been developed with a decorators eye, and one that is constantly evolving so that new and existing designs work beautifully together. 2010 marked twenty-one years of Osborne & Little's collaboration with Nina Campbell as world-wide distributor of her fabrics, wallpapers and trimmings.
Shop the collection here.