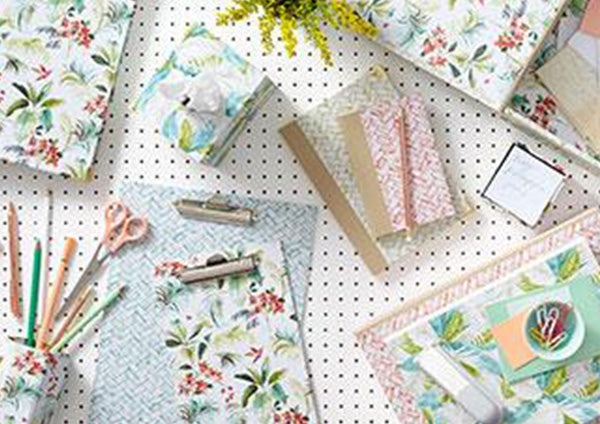 in Blog
Partners in design: Harris & Jones
Launched in 2008 Harris & Jones are rapidly becoming one of England's leading luxury stationers, Harris & Jones was the perfect business to collaborate with on our desk accessories.
Also a family business and each piece handmade in England they not only follow much of our design ethos but create the most exquisite desk accessories. The designs are inspired by Nina's fabric and wallpaper collections, which are then altered, re-sized, re-coloured and then made into the collection of 15 pieces including box-files, pen pot, tissue boxes, jotter pads, waste paper bins etc. All are beautifully finished with felt bottoms to ensure no scratched desks.
The stationery designs encompass a variety of different inspirations and much fun can be had mixing and matching from this array of beautiful and eclectic patterns.
Shop the collection here.